Celebrating Abbotsford's agricultural heritage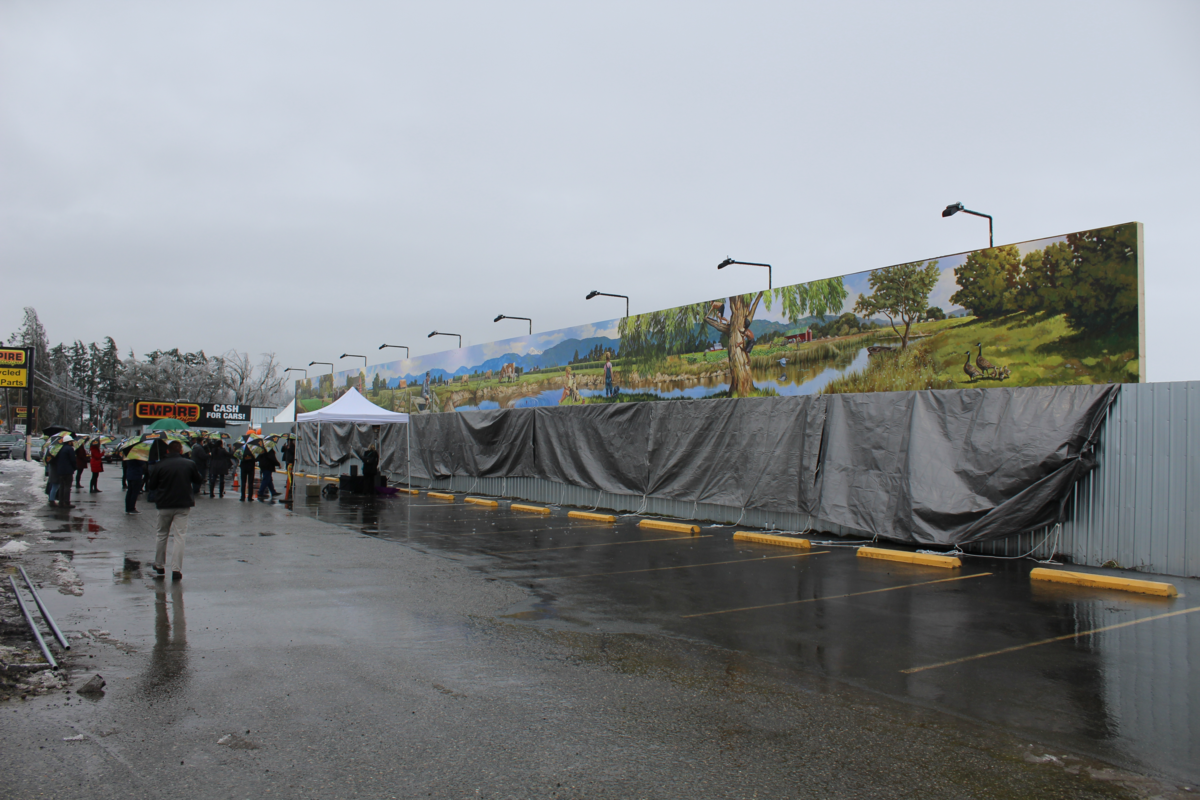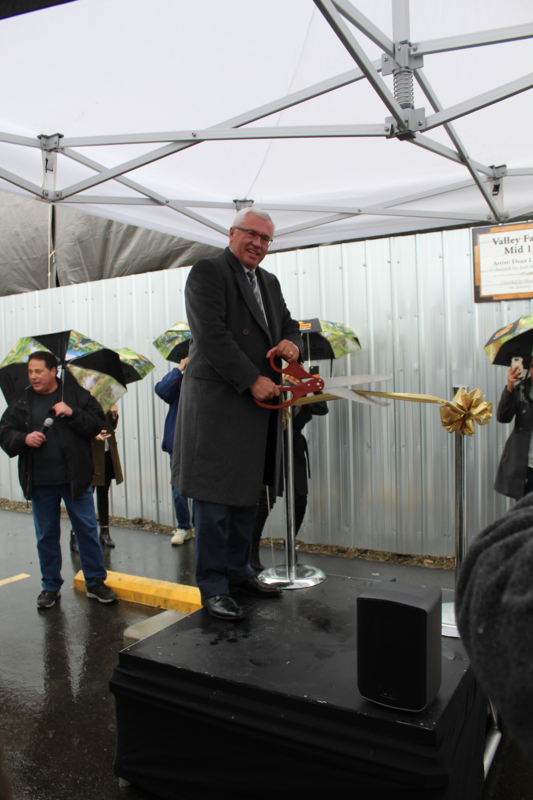 During your drive to and from the border this past week, or simply on a trip to Costco, you may have noticed a bright and shiny new addition to Sumas Way: a new mural recently commissioned by local business Empire Abbotsford Recycled Auto & Truck Parts. The mural was unveiled last Friday, January 12 from 2-4 p.m. by owner Neil James, with words from Abbotsford Mayor Henry Braun.
James stated during the unveiling process that this project has been a goal of his for the past four years. He wished to utilize the space along the parking lot in front of his establishment, to give a gift to the citizens of Abbotsford in the form of a mural.
In a speech at the unveiling, James described the artwork as "A piece of art that would celebrate the heritage of our city, and complement the natural beauty that surrounds us."
The massive piece of art is 160 feet in length, which makes it the longest mural in Abbotsford. It is the product of artist Dean Lauze, who is the owner of D'Arts, a local arts company that has been active in British Columbia for over 25 years, and has a long history in mural making. The mural's subject matter is meant to celebrate Abbotsford's agricultural heritage, by depicting a variety of scenes from our countryside, including crops, farmhouses, a child fishing, and farmers tending to animals.