'Right leader for the right time': Next UFV president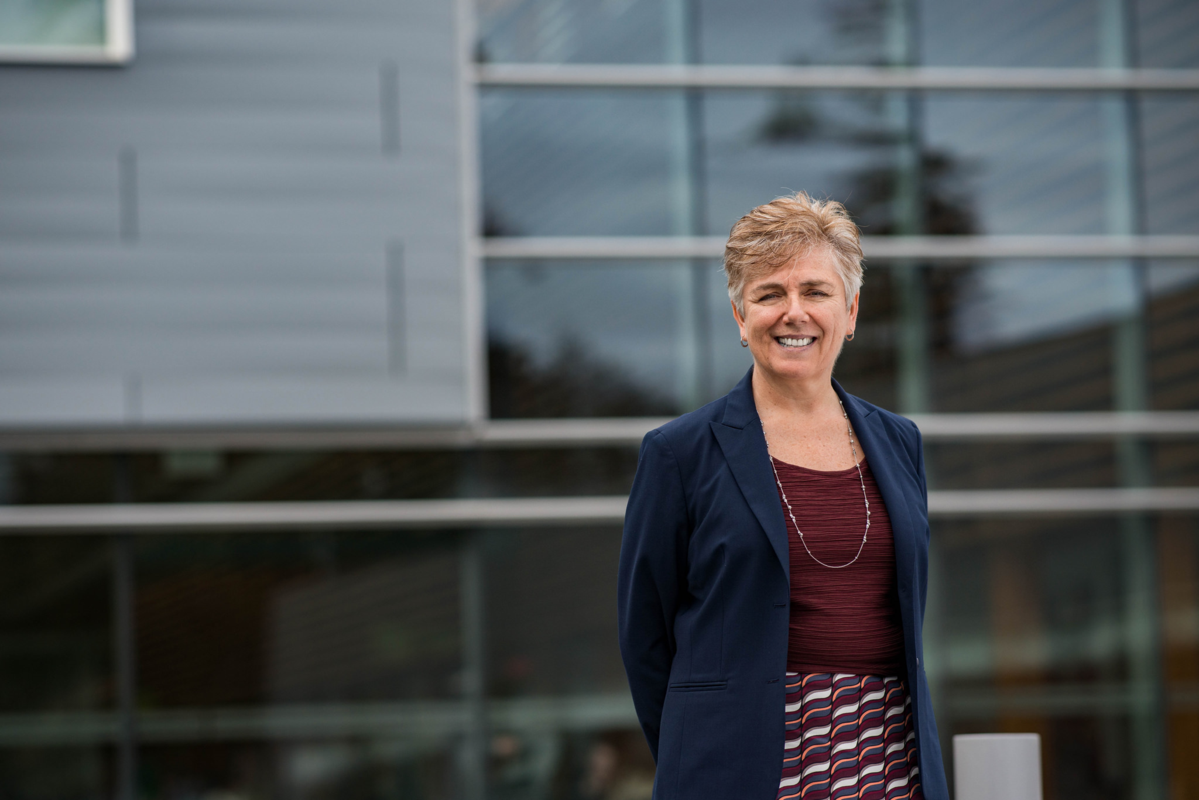 The University of the Fraser Valley presidential search came to a close last week. Dr. Joanne MacLean will be the president and vice-chancellor, beginning May 1, 2018.
MacLean is currently dean of the faculty of health sciences at UFV. She will replace Jackie Hogan, who has held the position on an interim basis since June 2017.
MacLean will enter the new role with more than 30 years of experience as a professor and university administrator. She worked at the University of Windsor and Brock University prior to coming to UFV in 2012. She completed her undergraduate and master's degrees in physical education in her hometown of Frederickton at the University of New Brunswick. Maclean also holds a PhD from Ohio State University, where she studied human resource management in sports and recreation, and administration in higher education.
"I love universities, and I think UFV is a wonderful community of faculty and staff who are engaging a truly compelling mission … I have had the opportunity to lead in a variety of different positions over my career, and look forward to the challenges of president," MacLean said.
This past year of the presidential search followed a previous, first round of searching. The first presidential search came to a close early last year, but in February, the chosen president-to-be withdrew his application, requiring the committee to restart the search. Previous UFV president Mark Evered was to retire July 1. Hogan was appointed interim president until a new president was found.
Reopening the search gave MacLean the opportunity to apply. Her term as dean ended in July 2017, something she wanted to complete, and it wasn't until last spring that she began to consider the opportunity, she said.
"I applied for the position of president because I believe that I'm the right leader for the right time for UFV."
MacLean is the first woman to hold the title of president at UFV in a non-interim role.
"I'm excited, and so very honoured. I understand that a significant amount of trust is being placed in my leadership ability and capacity," MacLean said. "I look forward to beginning as president on May 1, to working with a terrific contingent of faculty and staff members, administrators, student leaders, alumni, and community stakeholders."
With files from Dave Pinton.
Image: UFV Flickr