D building to undergo multi-year renovation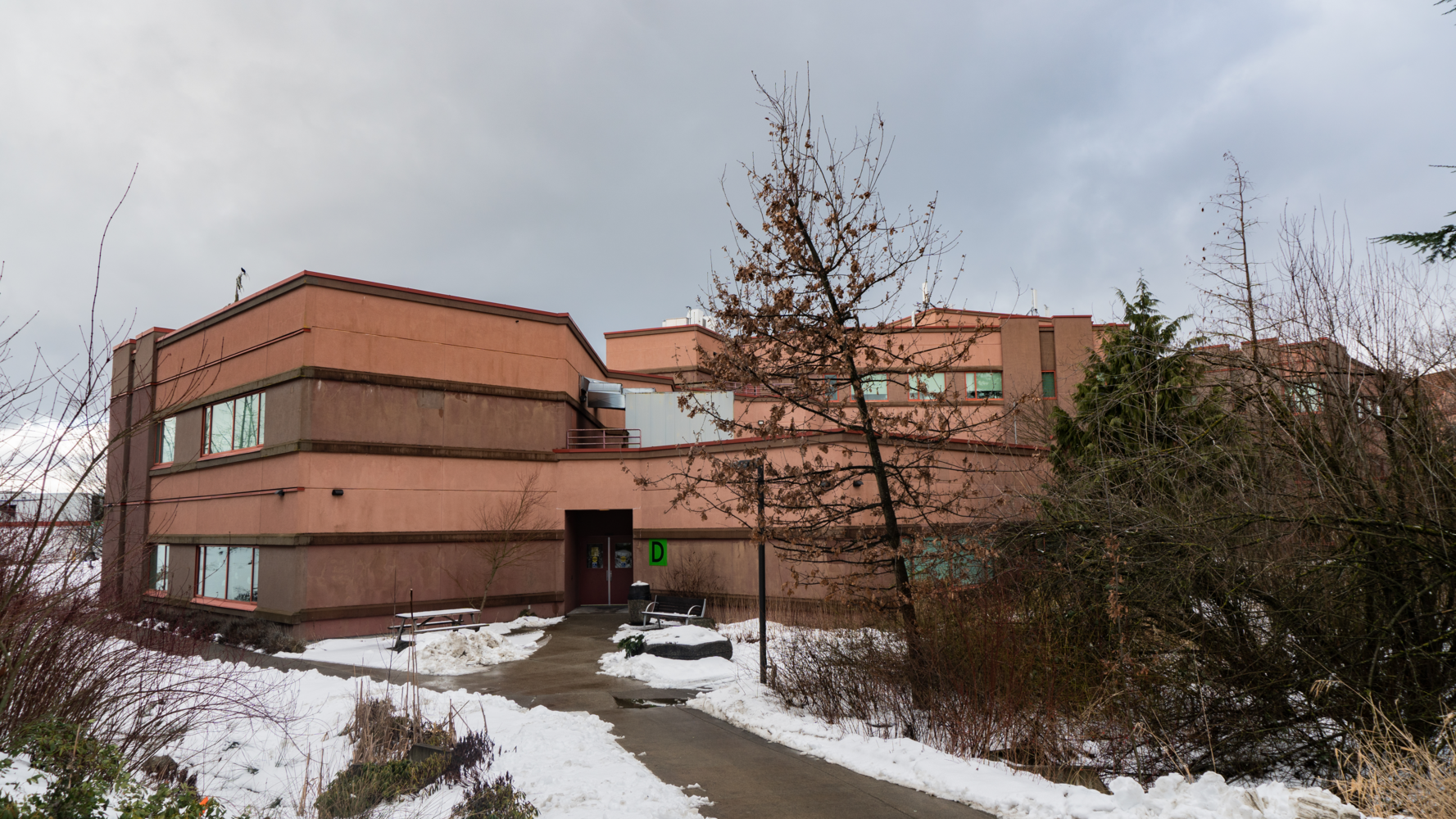 Building D on the UFV Abbotsford campus will undergo significant renovations to its exterior as part of a multi-year remediation.
Mark Goudsblom, director, campus planning and facilities management, said that a project timeline has not been established, but once a contractor is hired in the spring, the schedule and cost will be determined.
Abbotsford campus already suffers from space shortages, operating at 112 per cent capacity, according to the university's most recent accountability report. Building K, formerly Finnegan's Pub, which was purchased by UFV last spring for nearly $10 million, will operate as swing space during renovations.
"These buildings aren't too old, they're not at their end of life," Goudsblom said. "You try to maintain a building to its best integrity as long as you can until the point where you have to do some major work, which is repairing a roof, repairing exterior, repairing doors, and hot water systems. It's part of overall building management."
Designs for the building, made by Chernoff Thompson, the firm that designed the Student Union Building and the Building C expansion, will soon see engineering review, and are expected to be released in the spring.
Goudsblom said that the building is safe, and both preventative and repair maintenance are a part of their ongoing work. He added that facilities is working closely with the biology department and their First Nations advisor to identify important plants surrounding the building.
Image: Joel Robertson-Taylor/The Cascade