Committee Spotlight: WUSC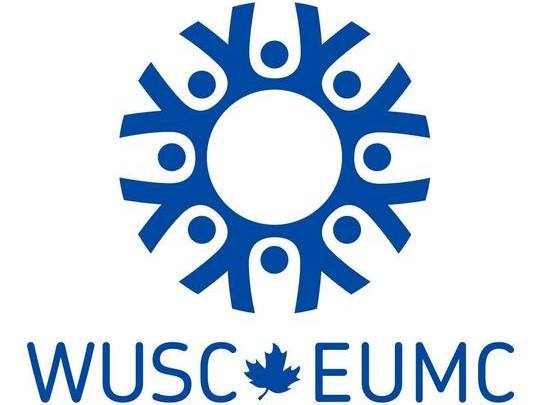 Out of the few student groups on campus who come together, sacrificing many hours that could have been spent writing essays or binging Netflix, to make a tangible, positive change in this world, World University Services of Canada (WUSC) stands out. This August, after 16 months of hard work, they have obtained the funds to sponsor a refugee to come study here at UFV.
WUSC is a program that runs in association with the Canadian government that sponsors refugee students to come to Canada through local committees. Since the program began in 1978, 98 universities have chosen to create a program on their campus; UFV's committee formed in January 2018. In August, 2019, WUSC UFV will welcome their first refugee student on campus.
Michelle Murray-Schlitt, co-chair of the committee and a third-year global development studies (GDS) student, said that the formation of the committee was thanks to a former staff member here at UFV, Adaly Molina. She had gone to a conference and heard about WUSC there. Being a refugee herself, she was incredibly passionate about the idea of bringing a refugee to study here at UFV, but the timing was never right to make it happen. Michael Duong, the other co-chair of the committee, worked with Molina for his GDS internship to get the committee up and running last January. After this, a group of roughly 10 dedicated students came together to push the initiative forward.
The committee's efforts are focused on raising financial support within the university's different departments and colleges to be able to sponsor a refugee student's tuition. Murray-Schlitt described the process of obtaining the funding to be an arduous one, but the payoff was worth it.
"There's lot of meetings, and a lot of time spent talking with different faculty and staff members and pitching the idea to people. A lot of them were on board and were really supportive]," Murray-Schlitt said.
The committee also focuses on raising awareness among the student body about the refugee crisis with events such as the Human Library that was held last September, which told the stories of newcomers to Canada. WUSC is also involved in building community here on campus and is the group behind the highly popular Bob Ross paint nights. As well, they just hosted "Voices from Home," an extremely successful concert featuring local artists such as Samson Crowe, Ben Cottrill, Tyler Born, Cambree Lovesy, and Josh G.
When asked why she decided to co-chair the committee and give so much of her time for this cause Murray-Schlitt answer highlighted the passion she felt towards helping refugees.
"I think this matters. It is important that people in Abbotsford and other privileged people in Canada take initiative and make it a priority to welcome others and to advocate for others who don't have the same opportunities as we do. The whole point of having privilege is to use it well," Murray-Schlitt said.
In the GDS, people and conflict studies (PACS), and PoliSci programs students learn a lot about different crises going on in the world; it can all be incredibly discouraging and disheartening. It's easy to feel as students with such limited resources that there is nothing we can do about these horrible things that are happening. However, the WUSC committee is making an actual, tangible difference in the life of one refugee student every year. You don't need to wait until your degree is over to make a difference; you can start taking action now. This committee is an example of how you can use what you are learning in your program while you are learning it and make a difference in the world while doing so.
Right now the committee is making preparations to receive their student in August. Everyone is welcome to join WUSC's meetings, held Thursdays at 5:00 p.m. in S3103, follow them on social media @WUSCUFV, and to come to future events. They will be back putting on advocacy and awareness events in September when students are less exhausted.