Twelve speakers enter, four speakers leave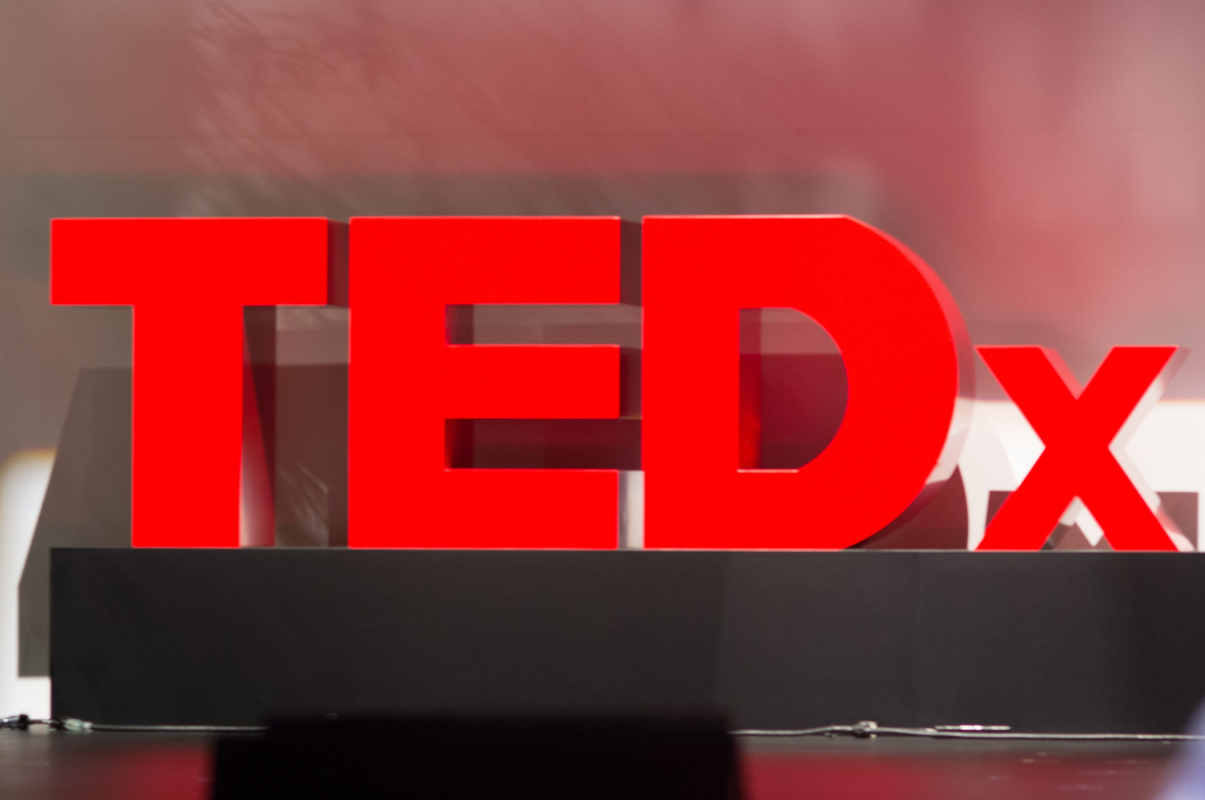 TEDx Chilliwack held its second round of audition speeches on Thursday, January 25 at Cottonwood 4 Cinemas in Chilliwack. Twelve speakers each gave a brief three-minute speech, and then were given one minute to answer a relevant question from a judge.
Of the original 12 speakers, four were selected to move forward and give a full talk on April 14 at the G.W. Graham Theatre in Chilliwack. The selected speakers included Debbie Calicetto, who spoke about failure, how we've removed it from our culture, and why that might be harmful to our development as a society; Don Nixdorf, who spoke on electromagnetic fields (EMF) and their medical uses; Lee Davies, who touched on online security and the many applications of the blockchain; and William Klassen, who presented his beliefs on violent language, and how we should handle this form of communication.
Other interesting speeches were given by Manu Nellutla on learning from the developing world, and Madeline Morris on her experiences building a school for a Guatemalan village.
I managed to get some time with speakers William Klassen, Manu Nellutla, and Madeline Morris after the event, to ask them a few questions.
What led you to speak at TEDx?
William Klassen: I'm just absolutely passionate about adding value to other people. What better place than to do it at a stage where people are actually listening, and TEDx is a worldwide thing that can spread. Just a passion to add value to others.
Manu Nellutla: It's an opportunity for us to share, with what we can talk about. I had a passion to talk about what I had experienced, and this was my opportunity to bring it forward to everyone.
Madeline Morris: My friend's dad is actually one of the judges, and he mentioned it to me, and I told him about my experience in Guatemala, and he felt that I should share my story.
Have you done any other public speaking before?
William Klassen: I do a fair bit of public speaking, just workshops and stuff. It's just a passion of mine as well, I love speaking and I love sharing.
Manu Nellutla: I've been a speaker at various conferences on my topic, I'm an economist and physicist, so I've been in the academic profession for some time. Speaking has always been one of my passions.
Madeline Morris: Not at all.
How else, other than TEDx, are you pushing the message of your speech?
William Klassen: I've written some articles, and I'm currently writing a book on it, so I want to take that, and combine it all together, and help change whatever needs changing, or help share whatever needs sharing.
Manu Nellutla: I'm going to try again. I'll keep on looking for opportunities where I can spread my message.
Madeline Morris: I'm going back to Guatemala in March, and when we come back our school as an opportunity would like to share stories from our trip and at that point I plan on sharing my story again.
The third round of audition speeches will take place at Cottonwood 4 Cinemas in Chilliwack on Jan. 31 from 5:00 – 7:00 p.m. before the final event on April 14.
Image: "Nokton"/Flickr