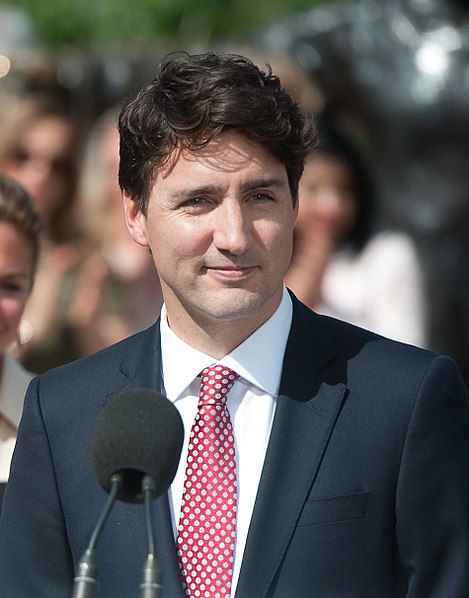 In 2015, I, like many people, made a drastic mistake. I dropped a vote for what many today would consider the wrong person. Yes, I voted for Justin Trudeau. Many Canadians are fully aware that Trudeau hasn't been a great prime minister and yet he still stands. With a series of unpopular policies and the SNC Lavalin scandal, Trudeau looks as if he's in a whole load of trouble.
He seems constantly preoccupied with his public image and that can be seen reflected in his protectionist policies. However, although he tried to maintain public support, his knowledge of economics is lacking and that is shown in Canada's current debt.
As an Albertan, Bill C-69, an energy regulation act that has drastically reduced both Alberta's economic fortitude and dissuaded foreign countries from investing in Canada, has done very little to improve my opinion of Trudeau. In reducing total production, Albertan oil, which makes Canada the third largest oil reserve in the world, has been forced to seek alternate means of transferring the reduced amount to foreign market.
For those who are not up to date on the Albertan oil crisis, essentially without a controlled market and with Alberta's surplus in stock, oil sells cheap. Too cheap, in fact, to make any major profit. Last December Western Canada Select, one of North America's largest oil streams and traders, was trading at $15.45 a barrel while West Texas Intermediate (WTI) was trading at $52.86 a barrel. Today, March 11, Western Canada Select, after reducing production, is trading at $45.22 while WTI sells for $57.05. And while that is a lot better than the previous year it involved the regulation of the free market.
Rachel Notley, Alberta's premier, stated, "We are essentially giving away our oil for free." In reducing total oil produced, the federal government has reduced profits — not just to the province, mind you, but the entire country. And to make things worse, by having Alberta seek alternate means of transporting that oil it will eventually, one way or another, be costly to the federal government. Alberta has been forced to buy oil tankers in order to move product given the delay and issues surrounding the Trans Mountain Pipeline.
But more so in the public conscious right now is the SNC Lavalin scandal. According to Global News, the SNC Lavalin controversy started back in 2015 when the RCMP laid corruption and fraud charges against SNC Lavalin. If convicted, the company would be held back from bidding on Canadian government business, which would be potentially damaging to the company. However, on Feb. 7, 2019, Trudeau's aides pressured Wilson-Raybould (minister of justice and attorney general of Canada) to intervene in the prosecution of the scandal. With Wilson-Raybould's testimony, which occured on Feb. 27, it was revealed that Trudeau was directly interfered with justice. In pressing Wilson-Raybould to change the result of the SNC Lavalin court case Trudeau and his cabinet were accused of changing and interfering in the act of law. A charge that if carried out to its fullest could result in Trudeau stepping down.
In fact, Trudeau's popularity has fallen quite a bit since his election, especially with this new scandal prevalent in the majority of Canadian headlines. It feels as if many Canadians are losing faith in their prime minister. I for one think it may be time for a new prime minister come this fall. Whether Trudeau survives this storm remains to be seen.
But as Conservative House leader Candice Bergen puts it, "Somebody is lying, and I would say that it is not the former attorney general."
Image: Women Deliver/Wikimedia