UFV culture and focus: the CreWri Association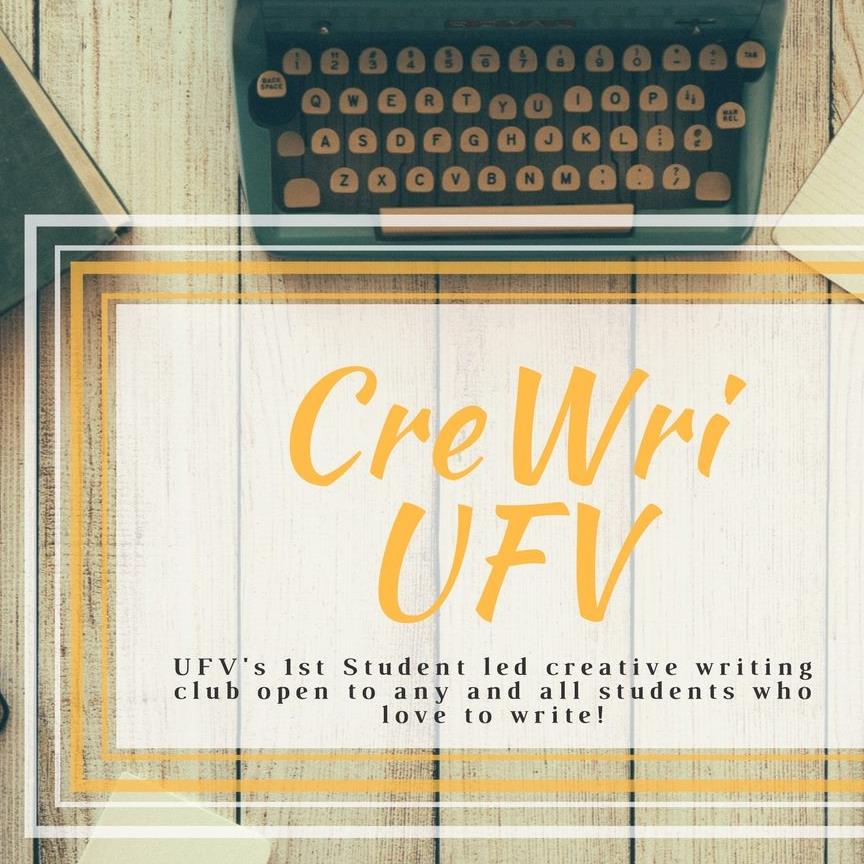 Creative writing has always been a staple in UFV's BA programs, but workshops can be an intimidating process for those who are not used to a more pressured form of criticism from both instructors and other students. The CreWri association at UFV seems to offer an alternative. When asked what experiences or skills students may glean from working with CreWri that they may not otherwise find in creative writing workshops, Rhiannon Griffiths, CreWri board executive, stated, "It's definitely been very beneficial to students who are particularly shy about their work … [in the past] we've had quite a few students who came up and said they've appreciated it and that it's made them feel more confident about their work." In this way, CreWri acts as both an entry into creative writing and as a means to meet other writers who are open and willing to discuss a shared interest.
By existing separately from UFV's Bachelor of Arts programs, CreWri opens a road for students from all sorts of backgrounds and degree types. Whether they are alumni already established with full careers, or students simply enrolled in a different program such as the sciences or economics, it is abundantly clear that CreWri offers a space that is welcome to a wide variety of writers from varying backgrounds.
However, the associate has been experiencing some ongoing troubles. Collaboration efforts within the last year have been an issue for the group.
"We've had, in the past, attempts to collaborate, but due to communication issues and promotional [problems], many of these attempts have fallen through," said Nicole Tukker, another CreWri board member.
To further this, funding within the last year has presented itself as a constant problem. Typically associations can reach out and request funding from the SUS (Student Union Society). However, as Griffiths explained, "We've had a lot of problems with SUS, not even with promotional but definitely with funding." In effect, this is due to a new system SUS has put into effect since SUS' foundation: clubs and associations are required to declare planned fundraising ahead of time, request funds for said planned fundraiser, and then follow through with the planned event. However, this takes time, and often the association is not reimbursed until weeks after the event has occurred. On this Griffiths said: "It's a long process that [can] seem unnecessary."
Another issue brought up by the association is the fact that many new students may not be aware that these clubs and associations exist. SUS does not advertise CreWri in the Student Union Building, and features an outdated mention in the club section on their website.
However, that does not mean that CreWri as an association has fallen into the background. They still strive to host a series of workshops every other month, as well as a few social events on occasion. CreWri does plan to host a poetry social event Feb. 14 for new students and veterans. For more information on this event and others, CreWri's Facebook page is an excellent source for updated events and workshopping opportunities.
Overall, CreWri is a valuable resource for any student, new or old, to further develop their writing skills and expertise.
Image: CreWri