Summer classes, to take or not to take? That is the question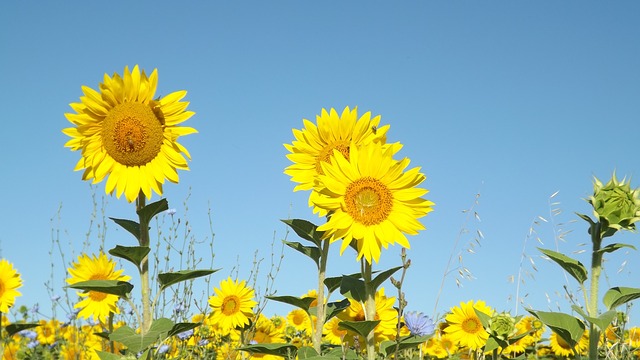 The idea of taking a summer class was daunting at first. The winter semester was a hard one for me, and the notion of going to summer school has always seemed like cruel and inhumane punishment. This year however, the opportunity presented itself to take an expedited class with a good friend. I have to say, though it has only been a couple of weeks, the atmosphere on campus is more laid back, and the beautiful, warmer weather is a refreshing change of pace from the cool winter front we experienced last semester. The normally hectic activity one finds themselves in, the overcrowded halls, and long lineups at Tim Hortons that occur during the rest of the school year are much more relaxed so far.
This semester I am taking a theatre class, which is a nice break from the essay writing and article analyzing that fills the life of an English major. In the three years I have been attending UFV, I've never had this much fun before. I recommend current and future students to take a class once in awhile that has absolutely nothing to do with their main focus of study. It helps rejuvenate the mind, and it's a good way to reduce stress and just enjoy learning something new and exciting. I find that the classes in the arts and music department are a great outlet for students to test their creativity, and what better time to do this than summer?
There are considerably less students during the summer semester, as many work full-time or go on holiday. Easy parking is another benefit, because there are more spots available to park on campus, especially compared to the rest of the school year. There is a sense of peace on campus, as if the school is swinging into a lighter summer mode, but still upholding the same level of academic integrity and support for its students. Some instructors even take their class outside for their lectures if the weather permits.
A great option the summer semester has is to take a shorter, condensed class that is about half the length of the regular ones. These classes usually start at the beginning of May and end in late June. They provide the full credits you need to upgrade your GPA and graduate on time, with two months of holiday to spare. This is good for students who want to take courses that they may not excel in for half the time, or focus on a harder upper level class with less of a course load.
While my initial plans were to take the summer semester off and rest in the sun, I am glad I didn't. By taking one course, I can still enjoy time off during the summer and work on my novel, while obtaining more credits towards my BA. Also, I would have never discovered the peace and joy of enrolling in the summer semester that is not only helping me graduate on time, but also allowing me to relax and enjoy the semester, where in previous years my schedule had been too hectic and busy to slow down and just smell the roses. And although I know that each season and semester may have its own sets of stresses, homework, and assignments, I would still recommend to students to take a summer class or two at least once before graduating.