Cascades lose to Calgary over the weekend in thrilling display of basketball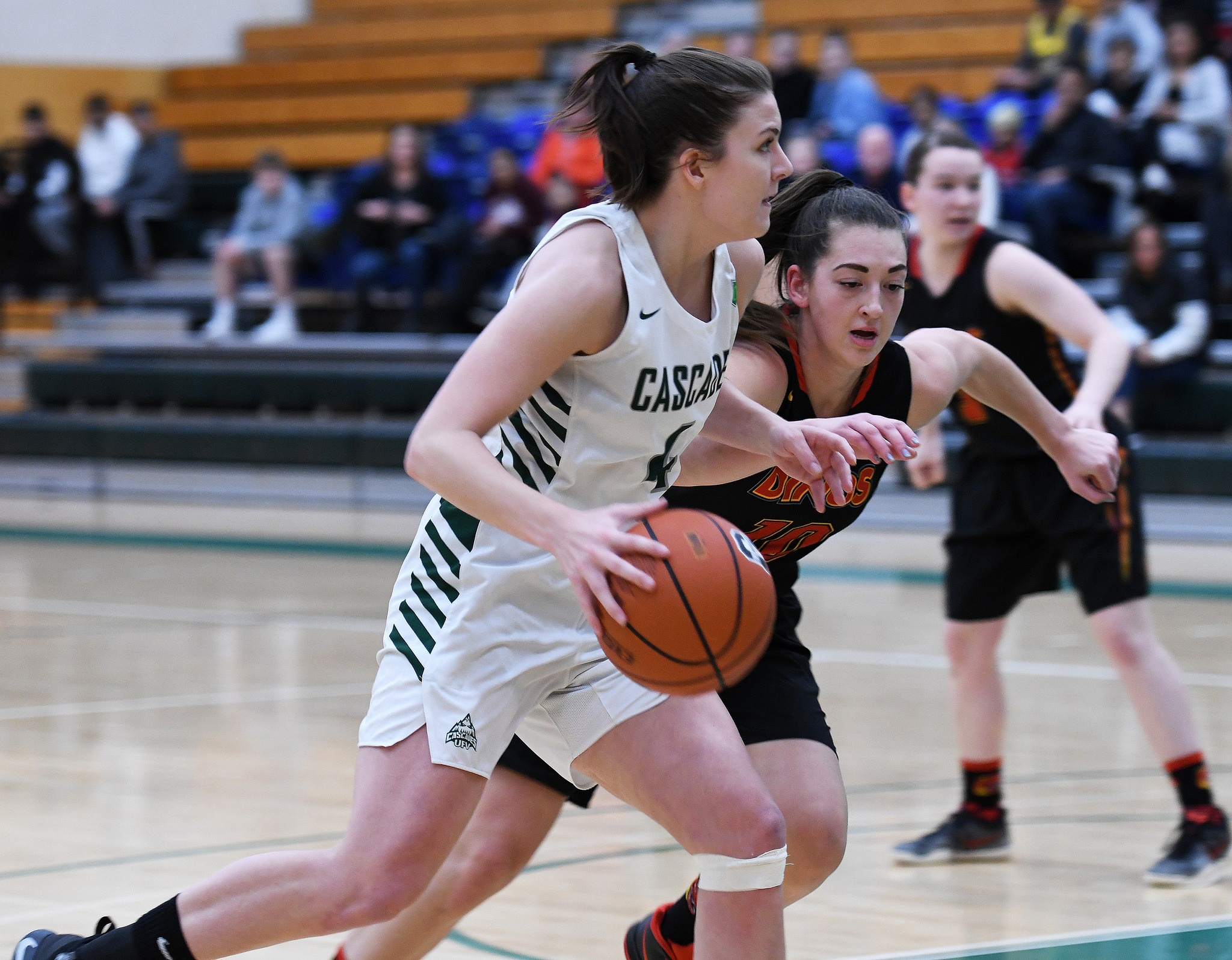 The Cascades had their work cut out for them this weekend when they took on the Calgary Dinos in back-to-back home games. With the Dino's women's team ranked top 10 in the nation, it was no surprise that they provided excellent competition for the hometown team.
The women's team started Friday night strong, taking an early lead. Calgary came back but UFV held them off, winning the first quarter 22-15. Calgary completely changed the narrative in the second quarter, holding the Cascades scoreless as they racked up points. The Dino's fast style of play mixed with their 1v1 capability limited UFV offensively. Calgary outscored UFV 20-7 in the second quarter and from then on it was clear changes had to be made.
The third quarter saw the Cascades embrace the fast style of play the Dinos imposed, causing them to play significantly better. Calgary, however, still outscored UFV in the third, but only by a score of 17-13. Going into the fourth quarter, UFV came out guns blazing and started hitting shots to get back into the game. As UFV scored, Calgary kept up with them, and despite their somewhat sizeable lead, the Dinos only played harder and better in the fourth quarter. They scored more than double the Cascades', leading to a final score of 81-56 for Calgary.
The following day the two teams collided yet again, this time having a better sense of each other. This led to a very low scoring first quarter with both teams locked in on defence. UFV edged Calgary 9-6, out-rebounding the Dinos 12-7, but Calgary led with four steals to UFV's one. Less than a minute into the second quarter Calgary took the lead, with UFV turning the ball over more than usual. This in part was due to the excellent defence of the Dinos, which employed a full-court press the entire night. The score at halftime read 21-17 for Calgary, a noticeable improvement for UFV from their previous contest.  
Even though UFV outrebounded Calgary 24-15, the turnovers were still a problem for the Cascades, as they had 13 to the Dino's eight. Calgary's transition game got better in the third quarter, and they began to score more effectively. UFV found it hard to hit shots and this led to Calgary outscoring the Cascades 19-10. Just like the night prior, Calgary had a great fourth quarter, continuing to press with their defence and scoring effectively. UFV improved slightly on offence from a scoring perspective, but it wouldn't be enough as Calgary went on to win the game 61-40, completing the weekend sweep.
You can catch the Cascades last home game of the season this Friday, Feb. 1 when they host the Trinity Western Spartans at the Envision Financial Athletic Centre.
Image: Dan Kinvig/UFV Athletics