Cascades continue national-level excellence at Canada West championships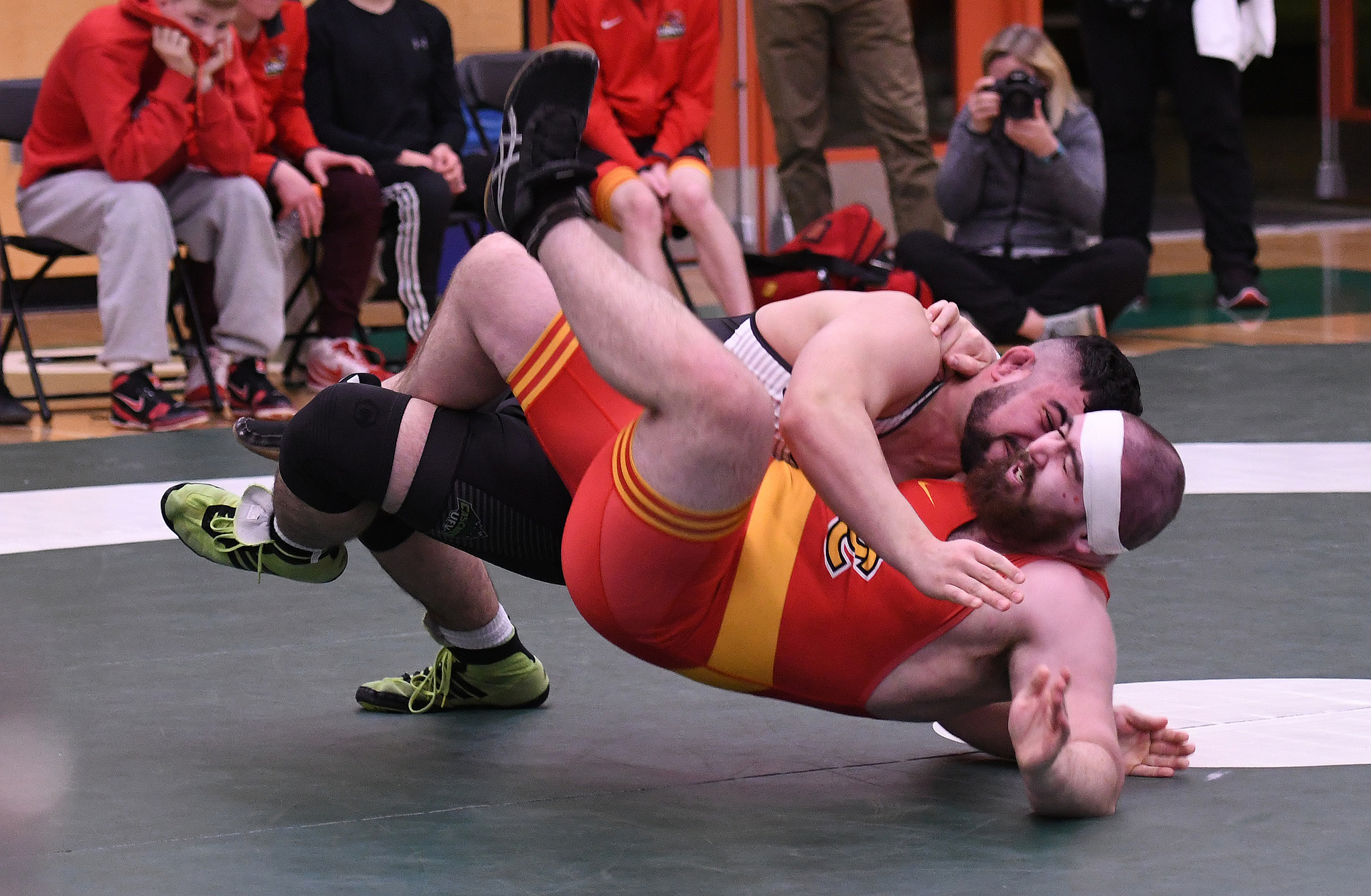 This past weekend was no ordinary tournament for the Cascades wrestling squad, but the brief five-year history of the program has been anything but ordinary. Contrary to the commonly-held belief that programs take many years to build and develop, in less than half a decade UFV has produced multiple national champions, as well as conference champions and medalists in both categories. On Friday and Saturday, UFV took on the always-competitive Calgary Dinos, Saskatchewan Huskies, and Alberta Pandas/Golden Bears. While team wins eluded the hometown Cascades, individual performances provided more than enough positivity in what turned out to be a very successful weekend.
On Friday, UFV first faced the Calgary Dinos. The Dinos exceeded the Cascades in sheer numbers, but UFV found their rhythm, winning 8 of 11 matches. The women's side of the Cascades squad fielded less competitors, resulting in the Dinos winning the day 18-10, but the men's athletes' rosters were closer in size, leading to a 29-21 win for UFV.
Though a leg injury forced the Cascades' 100kg competitor Jason Bains out of competition, the men won seven of eight matches. Pins and Techs highlighted the day for the men's side, with Simren Brar, Parker McBride, De'Andre Williams, Karan Dhillon, and Brad Hildenbrandt all winning their matches within the contest time limit. Ali Rahguzar also performed well but wound up losing from a close decision in his 61kg match.
On the women's team, Calista Espinosa received a bye for the matchup, while Amber Wiebe fought hard only to suffer a close defeat of 6-4. The decorated Ana Godinez Gonzalez continued to impress, as she teched her opponent 11-0.
The second day was much longer and more hard-fought. UFV faced both Saskatchewan and Alberta in back-to-back duals Saturday, which quickly turned into a race to the podium. The end result? A whopping 11 championship medals for the Cascades. The golds went to team captain and standout Hildenbrandt, Godinez Gonzalez who did not give up a single point in the tournament, and Williams who upgraded his silver medal from the year prior. The women had two silver medalists, Wiebe and Espinosa, while the men had four: Brar, McBride, Dhillon, and Benning. Rahguzar and Amarvir Atwal took home bronze, rounding out a very successful weekend for the Cascades.
Though the Cascades men's team placed third and the women's team placed fourth, there were silver linings. Cascades heavyweight Hildenbrandt claimed UFV's first-ever Canada West men's wrestler of the year award for his pin and two techs.
Now the Cascades will have to rally together for their toughest challenge of the year: Nationals. The U SPORTS national championships will take place at the University of Calgary on Feb. 22 and 23.
Image: Dan Kinvig/UFV Athletics