UFV hosts a new literary festival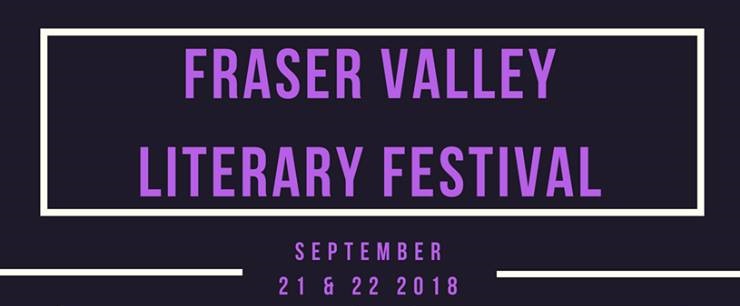 The UFV English department will host a first-time event, the Fraser Valley Literary Festival, on Sept. 21 and 22 in the Student Union Building.
The festival will be a revamp of the Mission Writers and Readers Festival, which was taken over by UFV two years ago. The new event will include a diverse group of writers from different genres encompassing poetry, children's literature, non-fiction essays, and fictitious prose narratives. The function will also have a revitalized arrangement of the Mission event to include keynote speakers and panelists.
Andrea Macpherson, associate English professor at UFV is the primary organizer for the event.
"Our creative writing committee took on the project and saw it as a perfect opportunity to reimagine and rebrand the festival," Macpherson said in a promotional email. "We wanted to provide a bigger festival for UFV students and community, one that involved panels and readings rather than the previous workshop-based format."
The first day of the literary festival, which takes place Friday night from 6 – 8 p.m., will have a wine and cheese social and three keynote speakers: Carleigh Baker, Billeh Nickerson, and Renée Sarojini Saklikar.
The following day, on Saturday from 9 a.m. – 3:30 p.m., 15 authors and writers will be presenting on three different panels where there will be a mix of readings and discussions with the audience. Each writer will be presenting an original piece that they wrote for the festival, which will be connected to their panel topics.
"There will also be the opportunity for a Q&A from the audience, and socializing with the authors," Macpherson said over email.
Most of the invited speakers and panelists are published authors from the Lower Mainland, or former UFV writers-in-residence, including Jen Sookfong Lee and Anosh Irani.
"These pieces will be made available after the festival as supplementary material for classes/teaching," Macpherson said in the promotional email.
According to Macpherson, the Fraser Valley Literary Festival is being funded by the UFV College of Arts and received sponsorship from Savittar Productions.
All UFV students will receive free admission to the event with valid student ID. Tickets will be $10 for the general public.
"Ticket sales will be used to offset the costs of honorariums for the authors and other budgetary items associated with the festival such as the wine and cheese social, lunch on the Saturday, and the event rental," Macpherson said over email.
The English department is planning to continue with the literary festival in the future.