Art of the Month February 2018: Austin Kwidzinski — CTRL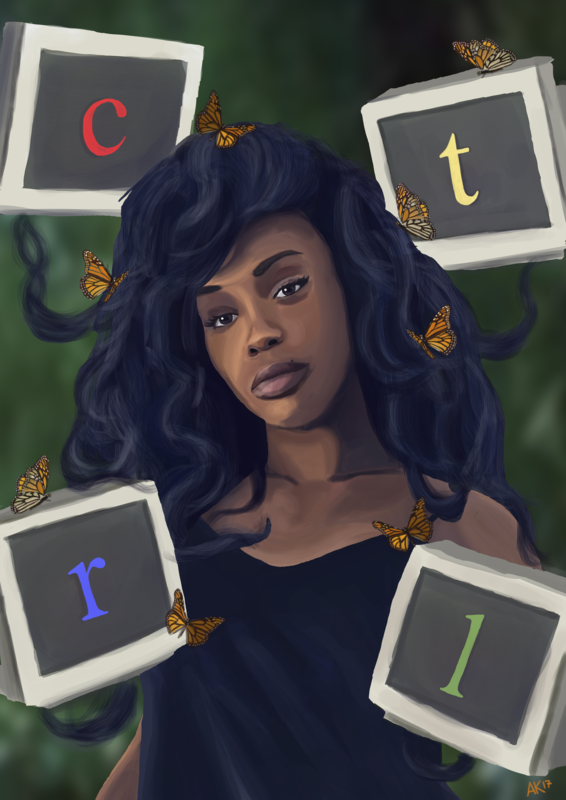 Art of the Month is a recurring feature that highlights the visual arts work of UFV students. In conjunction with the Visual Arts Student Association (VASA), The Cascade chooses the works of multiple artists to be featured each month. To submit your work, please send an image, 50 word bio, 150 word artist statement, and image list with titles, mediums, sizes, and dates of creation (must be within the past year) to artofthemonth@ufvcascade.ca. Limit of three submissions per person, per month.

Selected works may be displayed at The Cascade lounge, in room S2111 of the Abbotsford UFV campus. The submission deadline for next month is Friday, March 2.
Title: CTRL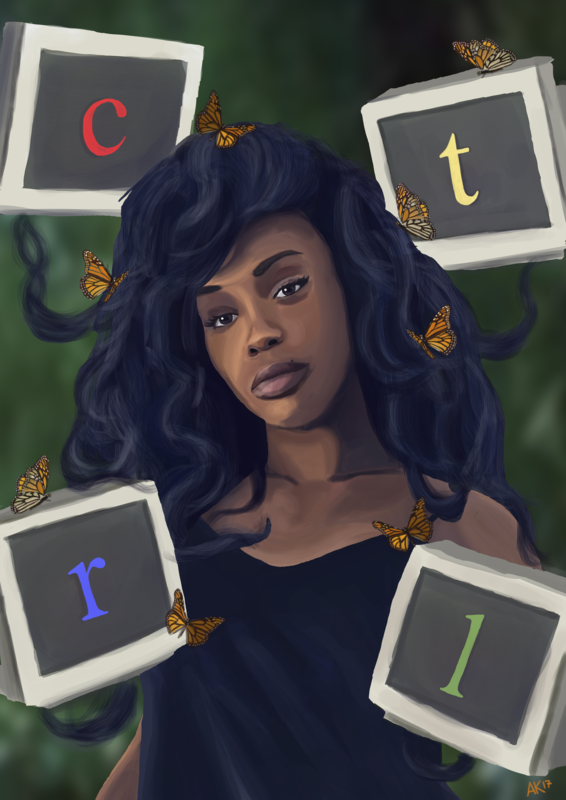 By: Austin Kwidzinski
Medium: Digital Painting, Photoshop
Size: 11 x 17 in.
Date: September 2017
Artist Statement:
For this digital painting, I wanted to explore the theme of control through visual representation. The subject of the piece is a musical artist that goes by the stage
name of SZA.Her latest album is a deep look at growing up as a black woman in her early 20s, trying to balance relationships, and who she is as a person. Control is a pivotal theme of the album, and I wanted to incorporate the visual elements of that album in the piece. Having computer monitors spell out CTRL implicates the CTRL key of a keyboard. The butterflies have a deep symbolic meaning of life, which was also used as a source of imagery in her music video for her single "Love Galore" Overall, I wanted to encapsulate who SZA is as a person, as well as represent the major themes she talks about throughout the album.

Artist Bio:
Mission artist Austin Kwidzinski uses multiple mediums for his practice, such as
acrylics, traditional drawing and painting, as well as digital. His past work has
consisted of portraiture, as well as character designs and fantasy. Austin continues
to explore different subjects, as well as different practices of art.