Wrestling with homelessness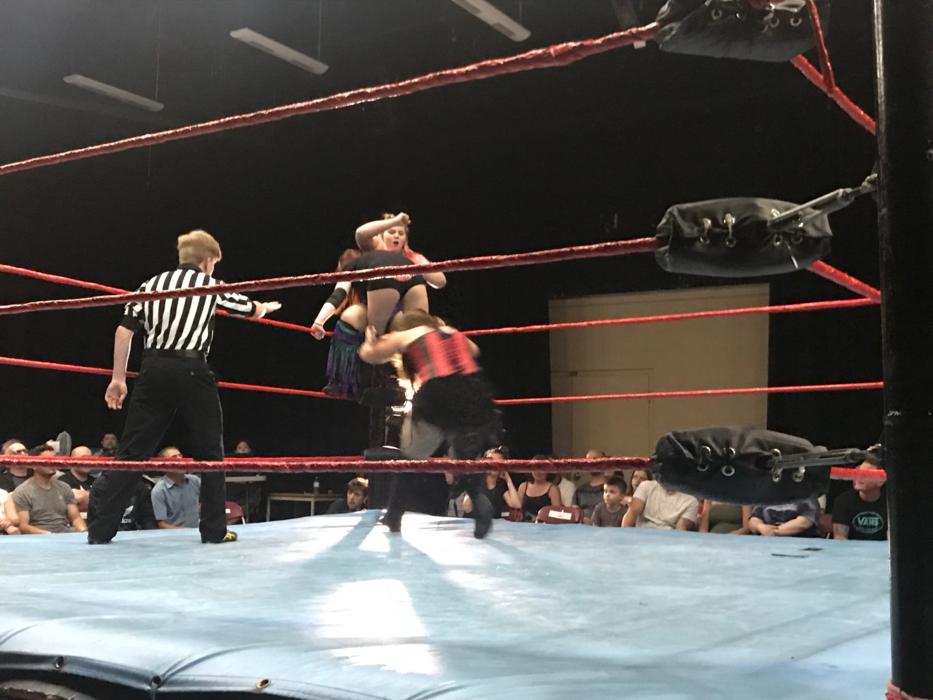 When running for mayor of Abbotsford in 2018, Trevor Eros noticed one massive issue throughout the city: youth homelessness and addiction. After the election, having not been voted in as major, Eros decided he wanted to get more involved in the community and help the struggling youth.
Additionally, Eros wanted to continue being part of the pro wrestling community. After many years of wrestling in the ring, he decided to go behind the scenes and create Pacific Pro Wrestling at the beginning of this year. This company, along with Eros' desire to help youth in need and to bring the community together, created Saturday's event, Wrestling with Homelessness.
All of the money raised at the event went toward the Cyrus Centre, a safe space for at-risk youth who need food, shelter, help, and resources for the curveballs life has thrown at them.
Before the event, Eros said that he and the other event planners didn't set a fundraising goal because they would be proud of however much was raised. The money would not be going to any specific project at the Cyrus Centre, but would continue to help the shelter provide meals, warm blankets and showers, and basic medical attention for all youth who come through their doors. It would also help pay the staff who work at the shelter full-time.
Saturday's event featured over 15 wrestlers from various locations in B.C. and beyond in a tag team tournament. The winners of the tournament will go on to face each other in a single tournament later this year to be crowned the Pacific Pro Wrestling champion.
The entire arena was packed at the Abbotsford Arts Centre with a crowd full of young families to elderly couples. The energy was high throughout the event and everyone was excited to see various wrestlers take the ring.
Pacific Pro Wrestling has had two other events this year, both fundraisers, one for W.J. Mouat Secondary School's grad events, and the other for Abbotsford Special Adventures, a company that provides recreational activities for adults and teens with disabilities.
Eros hopes that this event will continue to help grow a following for Pacific Pro Wrestling and also help form a pro wrestling community here in Abbotsford, because there isn't much of one yet. From the looks of Saturday night's crowd, everyone wanted more and I'm sure that the next event will also be a huge success.
Image: Carissa Wiens/The Cascade