Starting the conversation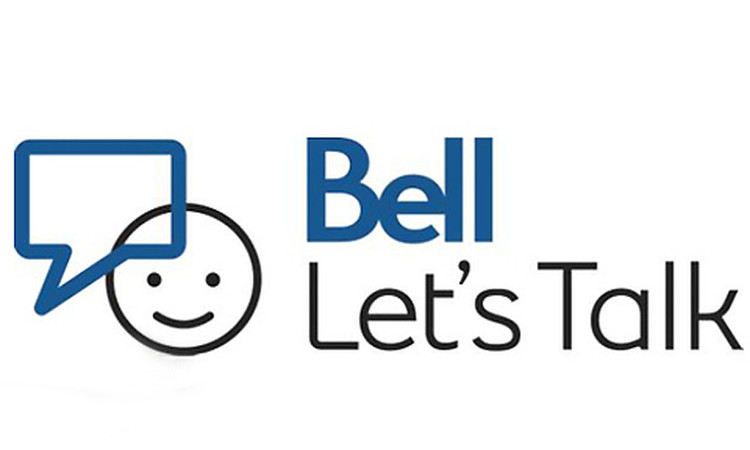 Bell's 10th annual Let's Talk Day occurred on Jan. 30. The occasion is a social media campaign that surfaces every year at the end of January to raise awareness of mental health across Canada. With every text, tweet, and video view of #bellletstalk material plus every call through the Bell network, the company donates five cents to mental health programs and initiatives, like grants for Indigenous families and military families across the country. The original goal was to raise $50 million to donate, but currently the campaign has raised exactly $100,695,763.75 as of this year.
From 11:00 a.m. to 2:00 p.m. the UFV Counselling Services collaborated with UFV's Mental Health Awareness Club (MHAC) to host an informal and welcoming space for students to ask their mental health-related questions in order to understand more about the issues many Canadians deal with every day. This event also provided a space for students to learn about the different options UFV has for those who are struggling.
At the event I was able to talk to one of UFV's counsellors, Marnie Venema. Venema explained that one valuable resource for students is the drop in crisis appointments. "If someone has something urgent or is feeling suicidal they can come in for a drop-in appointment the day of." Alongside the crisis drop-in appointments, students are able to schedule a personal counselling session to talk with a trained counsellor about various issues such as depression, abuse, eating disorders, and grief.
The UFV counselling centre is home to a therapy dog named Mac, who was also at the event. Normally he will be in sessions with counsellor Dawn Holt. Venema said that Mac is a "very calming dog," whether that be at the event or when interacting with students during counselling sessions. Unfortunately Mac will be retiring on Feb. 11 of this year, but he'll still be on campus. He has lived a long life filled with helping those around him.
Even just by walking past the counselling offices in B Building, Room 214, one can learn a lot. There are plenty of pamphlets lining the walls outside the office on how to handle stress or how to support a friend dealing with anxiety. The list goes on and all of the printouts are free.
MHAC was also at the event to educate students about mental health. The club's president, Jessica Reist, stated that the club's purpose is to "End stigma and create conversation."
"As long as we keep these conversations going, the topic will always be on the minds of students and every day people who can make a difference by advocating for these changes. We have begun the conversation at the university level and it's continued by the individuals we reach here," Reist said.
MHAC reaches students by distributing resources about mental health on campus and creating events like on open mic night that has performances focusing on mental health and a chocolate yoga event to promote relaxation. Students are able to keep up with the club on Facebook.
Bell's Let's Talk Day is a great start to end the stigma and begin the conversation about mental health, whether that be on campus, at work, or with family. Other resources for those struggling are the Fraser Valley Crisis Line, 1-877-820-7444 and the Suicide Prevention Hotline, 1-800-SUICIDE (1-800-784-2433).