A new "Galentine's" day tradition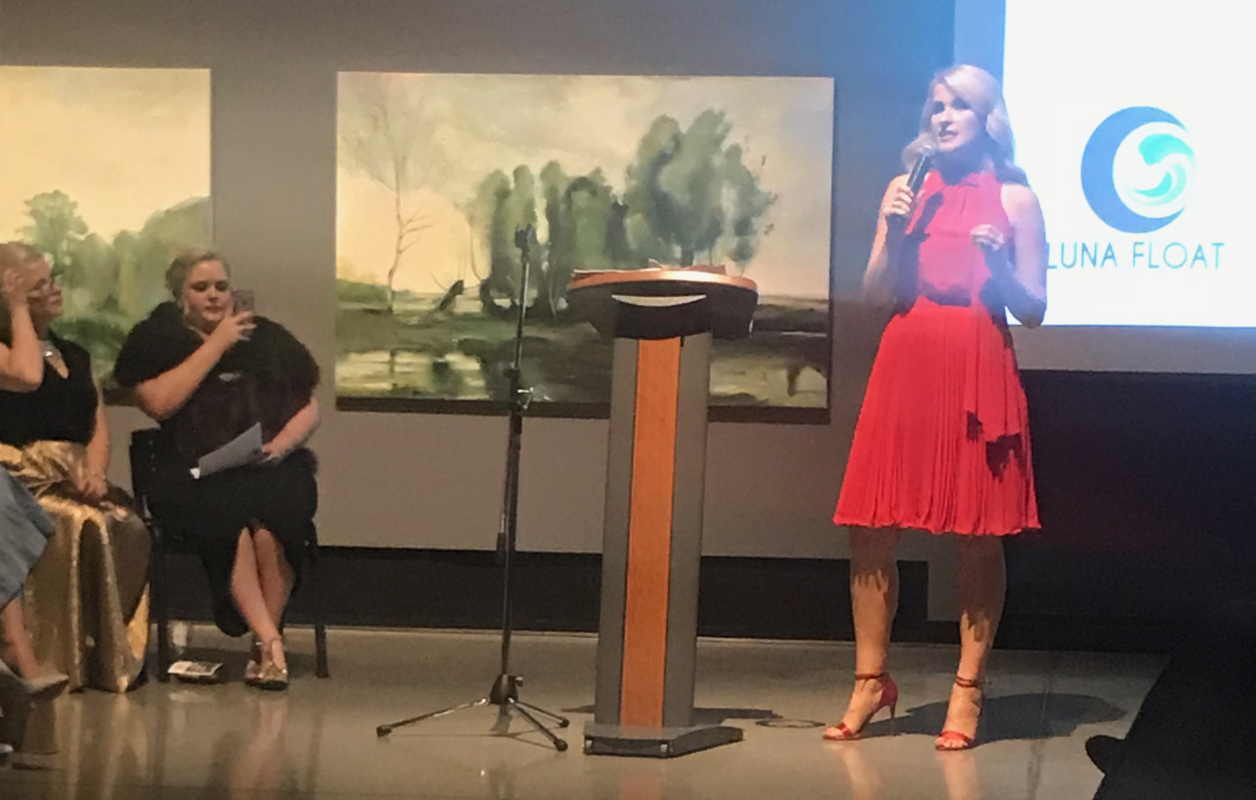 February 13 has been dubbed, by a loveable character in "Parks and Recreation," as Galentine's Day; a day to love your lady friends. This year, I was honoured to be part of the "Galentine's Day" event at The Reach, rightfully held on Feb. 13.
This was a fundraiser for Matthew's House, a local establishment that provides respite care for children with specialized needs, and rest for the parents of those children. The event was for women only. Put on to help them connect with one another, and to encourage each other in their endeavours.
When I walked into The Reach that evening, I was blown away by the amount of women who came out to support this cause, as well as to support one another. It was a black tie dress code for this affair, and we were all dressed to the nines. Sparkles, glitter, high heels, and stunning dresses were abundant, and thankfully, there was a photo booth to capture all the glitz and glamour.
It was also catered, and I can happily say I ate at least three raspberry brownies in a very short span of time. There was also wine, from which all the proceeds went directly to Matthew's House. Coffee was provided by Jack Coffee, a mobile coffee bar based in Vancouver, so we could drink wine, and then be warm and alert for the drive home. This service was fantastic, since that night, snow was falling by the time I went to leave.
I went alone, but as a raging introvert, I was a little overwhelmed by the amount of remarkable women that surrounded me. I was also incredibly nervous, and hoped it wasn't showing too much on my intensely expressive face. But it must have because many of the other ladies turned to introduce themselves to me, and included me in conversations. Their generosity in my vulnerable moment speaks volumes of the quality of women in our community.
As the night continued, a few notable ladies spoke about their lives, sharing a bit about their businesses, but mostly desiring to promote a sense of camaraderie among the women. One of the ladies from Matthew's House, Laura Ullock, clad in a beautiful red dress with matching heels, spoke about the origins of the company, and why it began. Tara Teng, Miss World Canada 2012, CEO of her own business, and a human rights activist, spoke to the importance of having a group of supportive women in your life. In addition to these two powerful speeches, Jenna Liesch, a mother whose youngest was born premature and lives with cerebral palsy, shared her journey. It was powerful hearing from these mothers, wives, sisters, daughters, women just like me, doing amazing things in our world.
Accompanying the powerful speaking and the amazing food, there was a silent auction and a fashion show. The silent auction had incredible goods from local Abbotsford vendors, and there was an impressive array from moderately priced wares, to more high-end goods. The fashion show was put on by Below the Belt, and showcased clothing items that were the epitome of West Coast fashion: flannels, jeans, rain boots, gorgeous sweaters, and beautiful outerwear.
Overall, this gala was a beautiful event filled with even more beautiful women. It was a testament to what a compassionate heart can accomplish with the backing of a community of people who believe in a goal. Matthew's House is an oasis of hope and love, filled with people who genuinely desire to be helping hands to those who need them most. This Galentine's Day Gala was the first annual. Let's hope the tradition continues and grows.
Image: Jen Klassen/The Cascade