Gallery 7's production of Doubt a doubtless success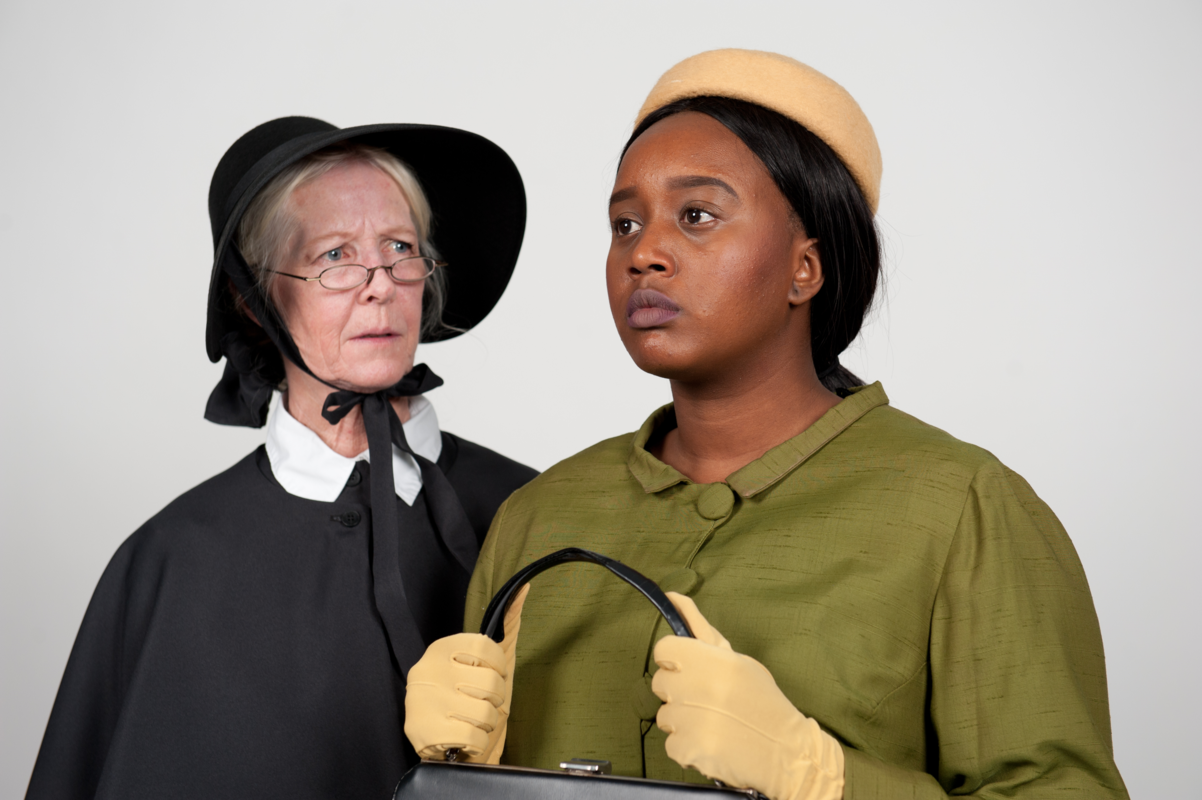 On Friday, January 26, Gallery 7 Theatre welcomed guests to the opening night of its production of Doubt, A Parable. The Pulitzer prize-winning play enthralled guests with the plight of a nun as she investigates whether the new priest at St. Nicholas catholic school is committing child abuse.
Plays, as sitcom writers would have us believe, are lengthy, boring affairs, second only to opera insofar as they represent the unflinching self-indulgence of bourgeois patrons. This line of pop criticism would have us believe that plays are for the upper classes, or worse, for old people.
It might have struck the audience of Doubt as surprising, then, that a community theatre could manage to put together a riveting 90 minutes of drama using only four actors, and a Spartan set. Stereotypes aside, that's just what the cast of Doubt pulled off. Mostly, this success is due to the fact that the direction and performances (especially that of Marit Christensen as Sister Aloysius) rightly emphasized the tension inherent in a nun's quest to uncover sexual assault in her school, while all the while trying not to let the endeavour rob her of her faith.
Nicola Prigge also ought to be highlighted as key to the play's success. Most impressive of all was her dedicated portrayal of a young (and often infuriatingly naïve) nun who uses her religiosity as a blanket with which to cocoon herself from the horrible truth of the matter: if Father Flynn, a figure of religious authority intent on "modernizing the school" (portrayed by the unfailingly charismatic Jay Danziger) really is abusing the children under his charge, then how could God's moral judgement (or lack thereof) have rewarded such an evil person with a priesthood, and (more importantly) what can two nuns do to stop him?
Christensen's performance as Sister Aloysius dwarfs the performances of all her stage-mates, and theatre-goers would certainly be forgiven for experiencing a degree of shock upon exiting the theatre, only to find themselves in Abbotsford, and not on Broadway. It's this aspect of Doubt that is most striking. It's hard enough for small communities such as ours to introduce and cement theatre as a cultural mainstay, nurture it, fund it, engage local businesses, and entice patrons to show up. But to do all that, and at the same time produce a tightly-written, impeccably-acted adaptation that grapples with the sometimes-touchy subject of behavioural impropriety on the part of religious figures and stage it in a community as religious as Abbotsford, only to have most of the crowd on its feet by curtain-fall, speaks to the incredible amount of talent and dedication Abbotsford's burgeoning theatre scene has to offer.
Image: Dianna Lewis Photography