Beach House string together a comfortable, synthy black hole on 7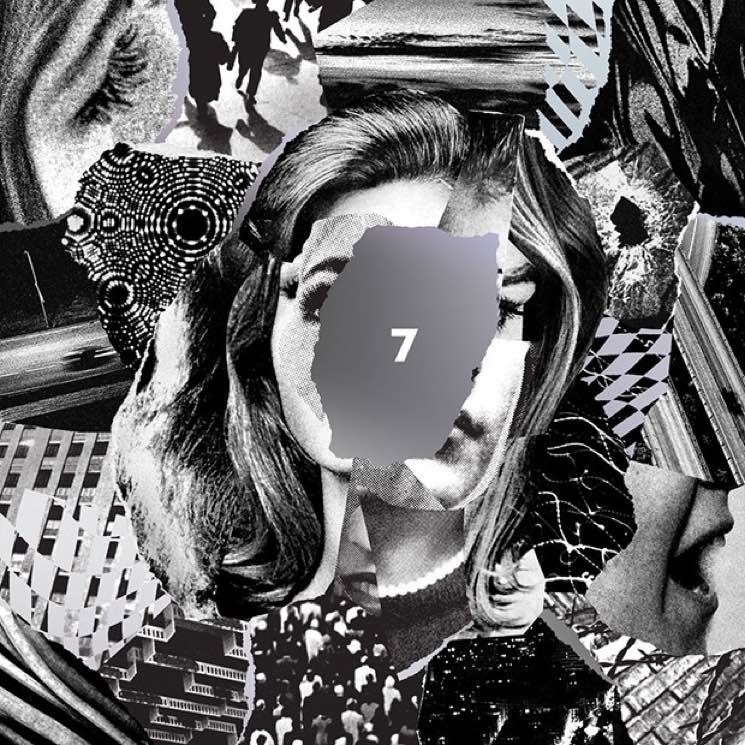 7, the seventh album to come out of Alex Scally and Victoria Legrand's collaborative project, sees Beach House take the sprawling, muddled guitars and keyboards which so characteristically reverberated near the point of distortion on their previous records, and trade them in for a fuller (but colder) array of synths.
It's not that the record is itself sluggish or lazy — quite the opposite, in fact. Opener "Dark Spring" ticks by at a more conventional rock tempo than many of the duo's previous singles (although weighed down by enough overlay and reverb to blend the lines between instrumental elements). Where a step is taken here is in the band's choosing to employ synthesizers so heavily throughout the record. Where 2010's "10 Mile Stereo" made use of bittersweet arpeggios plucked on a hazy electric guitar, tracks like "Dive" make a point of consistently elongating vocals and synthesizers so that all instrumental elements, once introduced at the forefront, slowly dissipate into the ambient background of the track. Appropriately, the tempo takes a step toward a downcast rock riff, which overtakes the vocals before being overtaken itself by reverb.
This watery, ephemeral quality commands the rest of the tracks on the record as well. Although not as intimate, it's almost as if this duo is intent on taking a page from contemporary twosome Cigarettes After Sex, and riffing on the latter's shoegaze minimalism.
If there's a drawback to Scally and Legrand's shift in tone on 7, it's that the 11 tracks on the record require intent (almost obsessive) attention from the listener. Sure, there are some standouts which manage to bloom more decisively than the rest ("Girl Of The Year" stands out, for example), but for the most part, the gems in 7 won't immediately make themselves known to a casual listener.
Another distinction between 7 and the majority of alternative records on the shelves today is that there is — and I'm not mincing words here — an abundance of patience to be found within any one track's deceptively short four(ish)-minute runtime. Perhaps it's due to Beach House not placing that much stock in shifting from a clearly apparent verse/chorus/bridge structure, choosing instead to allow tracks to unfurl toward their climax. This happens throughout the record, but is most apparent in tracks such as "Pay No Mind" and the ballad "Lose Your Smile."
None of this, of course, precludes the duo from incorporating sample-worthy hooks into the record. One such hook (a spongy two-second chord change, looped to incredibly satisfying effect) defines "Lemon Glow," one of the more rock-leaning tracks on the record.
In a poignant display of self-awareness, Beach House chose to end the record with "Last Ride," one of the lengthiest tracks included. The track weaves its way from what could be a shoegaze slow-dance anthem up toward a version of itself that is distinctly more energetic (albeit not any faster) before collapsing on itself, all feedback and buzzing loops, then retracting into silence.
You'll not find any club-friendly hits here, but if you're not opposed to dancing alone in your bedroom in tribute to the kind of nostalgia that's epitomized by John Hughes movies, 7 might just be your next number one.