New banks on the digital block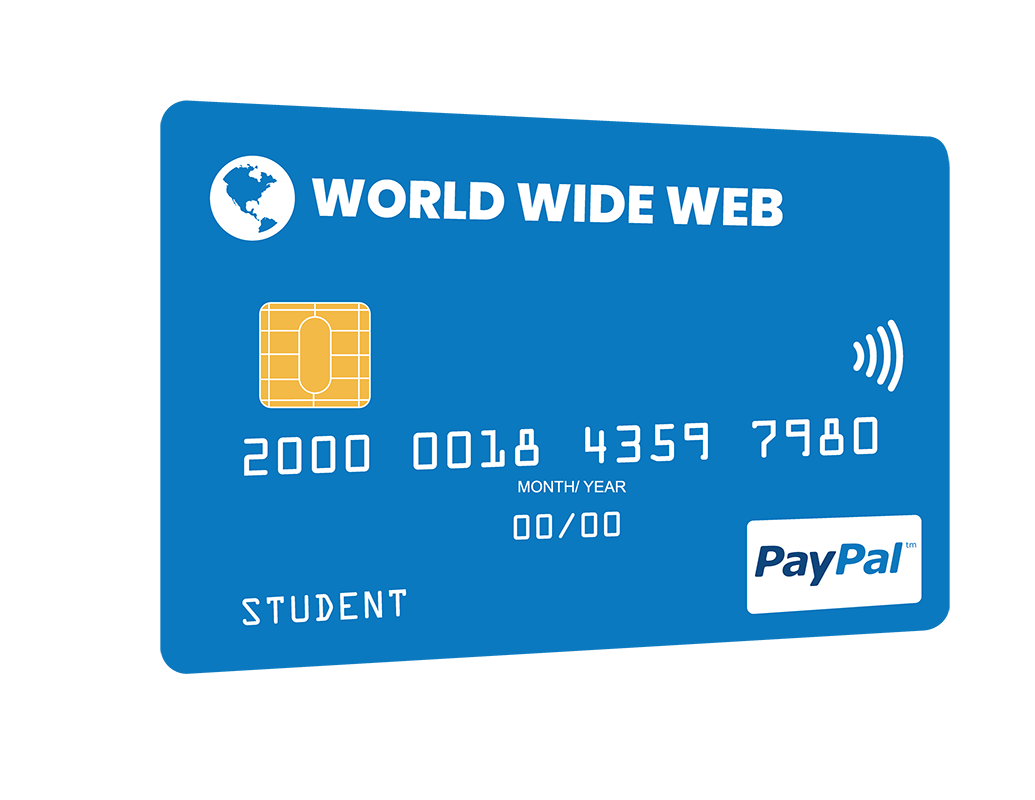 You're a broke student with expenses piling up, a job that doesn't pay nearly enough to cover them, and a busy class schedule that leaves little free time. The last thing you need is one more errand to run, and stopping at the bank is, let's be honest, never a fun errand. At least, that's how the major corporations preparing to edge in on the banking market hope you feel.
PayPal made a recent splash by beginning to roll out "bank-like" services to select customers in the U.S. last month, but it's not alone: according to Fortune, Amazon and Square are two other recognizable brands eying what they see as an opening. It's honestly surprising that none of the major players have tried it yet, to be frank. Banking is obviously a hugely profitable industry, yet it's dominated by mostly older institutions that, for whatever convenience options they may offer, tend to still operate in much the same way they have for decades.
Users of PayPal's new service receive a debit card, can enable direct deposits, and even deposit cheques, despite the company having no local branches. It sounds decentralized, high-tech, and efficient, and it's no stretch of the imagination to see people, especially young people, flocking to it in droves. At a time when you may not have much money in savings, convenience is key — you want to be able to access that money easily, at any time, to pay for the things you want.
PayPal is, of course, literally banking on this. A CBC article quotes PayPal chief operating officer Bill Ready as saying that the new service is targeting individuals who don't have any bank account at all, explaining that without one, "you can't take an Uber ride, can't stay in a room on Airbnb." That market does seem like a reasonable place to start: a 2014 survey from the World Bank found that six per cent of Americans (around 19 million individuals) did not have bank accounts, and the numbers were higher — 13 per cent — among the poorest 40 per cent of households. It's not a stretch to imagine that PayPal may have an easier time scooping up those potential customers than financial institutions, whom they may see as corrupt or unnecessary.
It's a different story in Canada, though. That same survey revealed that only one per cent of Canadians have no bank account, and that number only jumps to two per cent when looking at the poorer groups. Given Canada's smaller market, that's not going to be an effective target. But if companies like PayPal have shown anything, it's an ambition to expand their businesses to all viable regions. So what will their Canadian approach look like? It will likely be a more direct attack on existing institutions, targeting young people to convince them that those big buildings their parents went to are the way of the past, and a purely digital banking experience is the future.
But is it? It seems feasible that these companies will make a splash, and barring any horrible catastrophes (one going bankrupt and losing its clients' savings, for example), they'll likely find some loyal customers. However, banks aren't going to roll over and die easily, and the competition could spur some great benefits for consumers, as banks are forced to compete not just with each other, but with an external viable threat. We could see a period of rapid expansion of services, reduction of fees, and likely some more gimmicky attempts to hold onto your precious savings. But they'll have to fight hard. In the CBC article mentioned above, author Peter Armstrong put forward the idea of what these new entrants to the industry could offer, suggesting Amazon may give complementary Amazon Prime memberships to their banking customers. That's the sort of thing that pushes someone over the edge when making major decisions like where to place their money, and traditional banks will have to work hard to compete.
If these companies can overcome the initial skepticism, however, they may convince people to trust them enough, not just to provide a service or product, but to safeguard their life's savings.