What's up with the increase in counseling centre wait times?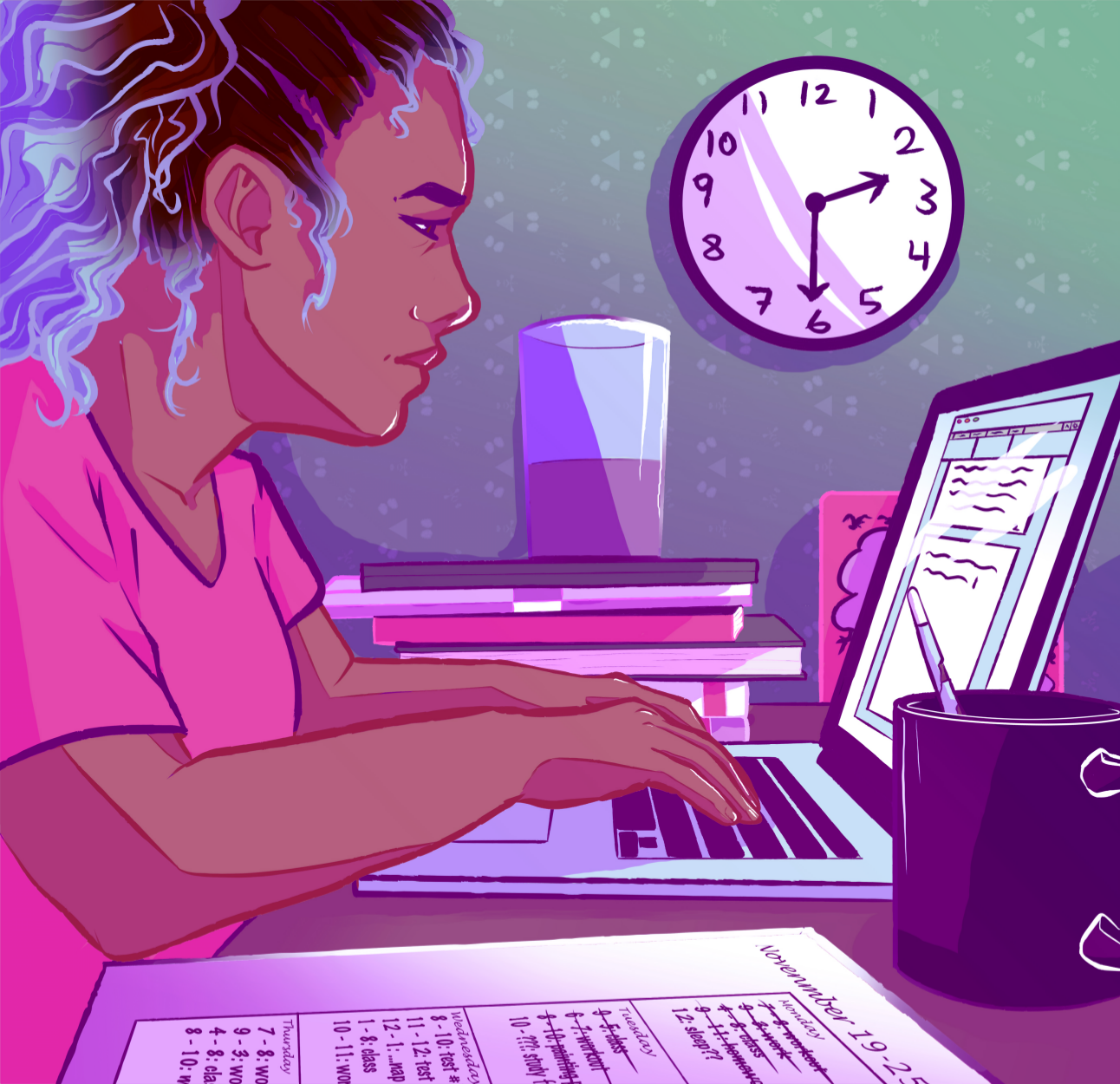 Recently, the wait time to see a counselor at UFV was up to four weeks, and the community's wait times mirror this. According to the Vancouver Courier, some individuals wait up to six months for treatment — and this is the norm.
However, UFV's counseling centre has taken steps to remedy this gap. Priscilla Ang, clinical counselor and department head of UFV's counseling services centre says that, with the addition of two new counselors — 40 more available appointments per week — the wait time for counseling services at UFV has been cut down significantly.
"The current wait time for an appointment is approximately 1.5 weeks, which makes it more available to students than the typical three- to six-month wait for counselling through many community agencies," Ang said.
But tuition rates are increasing, gas and insurance rates have risen, the job market is looking ever thinner as more students graduate and search for jobs above entry level. Global warming is very real and very frightening, politics are disheartening, and school shootings are still happening. In short, many of us are dealing with added worry, stressors, or mental health issues due to our increased workload and the current state of the world. The problem is that the demand for mental health services isn't leading to more or better options for mental health treatment — it's just leading to longer wait times.
Global News reported that, according to Addictions and Mental Health Ontario, people often have to wait six months to a year before they're able to see a counselor. A little closer to home, the Tyee reported on one man's wait to see a psychiatrist that took four weeks, while his wait to see a neuropsychiatrist (about possible brain damage that could be causing his inexplicable depression and mood swings) took over a year.
Ang believes that, in part, the spike in counseling services being sought after has to do with the demanding lives we're living.
According to the National College Health Assessment survey in 2016 — which surveyed 44,000 students from 41 Canadian post-secondary institutions — one-fifth of students are struggling with depression or anxiety, up by three to four per cent from 2013. Even more concerning is the increase in Canadian students contemplating suicide — 13 per cent, up by 3.5 per cent since 2013.
"We live in a world where increasingly stressful demands are being placed on us. In addition to taking on an educational journey, students face work, financial, and family demands that need to be met. We are seeing more students coming in with more stressors and more complex situations," Ang said.
Unsurprisingly, the number of students seeking mental health services through their universities is on the rise. According to the Globe and Mail, a survey of 15 universities conducted by the Toronto Star and the Ryerson School of Journalism found that the average spent on mental health budgets has risen by 35 per cent over the past five years. There's no single reason for this increase: some say it's due to increased awareness around mental health services, others say because the stigma of discussing mental health has decreased, and others still blame social media, of which studies have shown a link to self-loathing and low self-esteem.
These stressors, in part, come from the increasingly challenging task of finding work, and the added pressure of doing well in university, which may in turn increase their chances of being hired. "As the job market becomes more competitive, education becomes a more crucial factor in being successfully hired, so people are making more sacrifices to be here."
This, coupled with everything else students deal with, may ultimately lead to a breakdown.
"Eventually the stress may wear on them, causing burnout and a deterioration of mental health. This is where support services such as counselling can be helpful to support them along in their journey," Ang said.
The problem with this is that many people seeking mental health services are in need of help right now. Waiting a month — let alone 90 days — could be detrimental. According to Statistics Canada, 2009 saw 3,890 suicides, and that number has likely gone up since then, due to daily stressors and the increase in wait times to seek counseling services. Declining states of mental health, coupled with long wait times for therapy and other treatments, will contribute to this.
Jessica Reist, president of UFV's Mental Health Awareness Club (MHAC), said the wait times to see a counselor over the past few months at UFV is less than perfect, but there's reason for this wait.
"I know UFV has about a dozen counselors, and students are allotted up to an hour [of counseling] a week," Reist said. "Students don't get that because it's busy — sometimes it takes two to four weeks to get an appointment."
So, what's causing this spike in the need for mental health treatment, and by extension, increased wait times? Is it a rising number of people seeking treatment whereas they wouldn't have before, or are more people actually developing mental health problems?
One major factor may be the culture of busyness that's salient in the Western world. Those who do more — and in turn, suffer more stress — are supposedly doing better than those who have a spare minute to breathe during the day.
Not only that, but busyness is applauded. According to an article in the Atlantic, busyness — not luxury items like cars or watches — is the new bragging right. Essentially, those who are busy are seen as a commodity. They're competent, they're ambitious, they're motivated, and they're driven — all things bosses look for in a potential hire. But when did busyness become acquainted with those things? If you think about it, someone who's busy — and is therefore splitting their energy between multiple tasks — will do worse at a job than someone who's not. Why? Because multitasking reduces efficiency and performance, resulting in a lower quality of work (and, according to a study at the University of London, multitasking lowers your IQ).
Reist, a member of MHAC and UFV's criminology student's association while simultaneously completing a double major in psychology and criminology, knows what it's like to be busy. But she also knows there's a certain point where you have to pull back from what you're doing to focus on your mental health.
"You shouldn't make yourself so busy that you regularly have mental breakdowns. If you're that busy then something needs to be dropped; priorities need to be looked at."
As for priorities, Reist believes that, if it's going to be useful or relevant for anything you're doing within the next few years, it should be a priority. However, you have to decide what exactly is going to be important; a delicate balance that usually takes some guesswork and failures.
"I've had this before with some executive positions — people are really into it at the beginning of the year, but then they realize that it's a lot of work to be in a leadership role. Sometimes you need to take a step back and go back to being a volunteer and help us when you can. You can still be a part of things, but you need to limit your time."
According to Ang, understaffing, an increase in students needing services, and increasingly complex mental health issues can all be attributed to longer wait times.
Reist, of course, believes something similar.
"I would say it's a mix of understaffing and more people knowing about the counseling centre, especially with the MHAC really pushing for people to go see the counseling department — it's great and free while you're here. But we could also use a couple more counselors. And more heightened awareness of the counseling department."
To achieve this, the counseling centre holds campus-wide mental health events to increase awareness and reach out to the UFV community, one of which is Beyond the Blues, a mental health screening day where students, staff, and faculty are invited to drop by, take a few quick screening tests, learn about wellness, mental health, and self-care, and to connect with counselors to talk mental health.
The counseling centre does this in order to decrease the stigma that persists in clinging to the topic of mental health. But they hope they're doing their part in decreasing this stigma, and that students realize mental wellness is important, and that they're willing to come to the counseling centre when they need support.
The decrease in stigma surrounding the topic of mental health is obviously one major cause as to why counseling services are more sought after, but there is no one reason as to why the number of people seeking mental health services has spiked. There is, however, a clear answer on how we can combat it: spend more on mental health services — hiring and training more counselors, mainly.
But what it comes down to is priorities. Think about what our fees go into at UFV: $43.84 for the SUS U-Pass fee, $30 for the SUS membership fee, $27.23 for the inter-campus shuttle fee, $7.85 for CIVL Radio, $6.12 for The Cascade. What about counseling?
There is the $29 experiential learning and wellness fee students pay each semester, but it's unclear what this goes to. If this goes into improving the counseling centre by hiring and training more counselors, that's great. But the name "experiential learning and wellness" is vague, and I wasn't able to find any information on it, not by searching online, nor by emailing higher-ups at UFV.
Another option that won't cost students or the university anything is to educate the general public on self-care strategies they can use on themselves while they wait for services, which, if the risk is low enough, may negate the need for them to see a counselor at all.
As the president of MHAC, Reist knows a thing or two about self-care.
"Time away from my phone really does me good, because I'm constantly checking social media and my emails since I'm a part of MHAC and the criminal justice student association," she said. "And I regularly see a counselor, so my counselor helps me with other self care tips that I might not have thought of before, like writing a five-minute journal entry at the end of every day."
Waiting for your appointment with the counseling centre, but need help now? The MHAC is more than willing to talk, or provide you with resources to get you through.
"A good website is heretohelp.bc.ca — they have a lot of general resources. And we have a ton of links to resources on our mycampuslife page, and our Facebook page as well … The counseling department also has a 24-hour crisis line — that number can be found on the UFV website. Also, if a student is in crisis, the counseling department will switch around whatever they're doing and make sure they see them right away. Crisis counseling is top priority," Reist said.
Ang also says that, if a student is in crisis, they're urged to come directly to the counseling services centre (B214 for Abbotsford and A1318 for CEP).
"A student who is in crisis will be seen on the same day. In addition to ongoing appointments for regular clients and new clients, the counselling department has limited appointment slots available each day for students who are experiencing a crisis. If there is a counsellor who has had a cancellation and is available, the student will be seen immediately."
And what if UFV campuses are closed for the evening?
"It's important to reach out to trusted support individuals in their life," And said. "If needed, I would encourage them to call the local crisis line at 1-877-820-7444. In the case of risk to safety to oneself or risk of harm to others, please call 911 or visit the local hospital."
And, well aware of the stress placed on students, urges them to search for resources, to connect with a therapist when life is looking grim. "There are many support services on campus that have been created to help students — reach out, lighten your load."
Websites to visit while waiting for therapy
www.betterhelp.com (general mental health – paid membership)
www.heretohelp.bc.ca (general mental health – paid membership)
www.7cupsoftea.com (general mental health)
www.anxietybc.ca (anxiety)
www.headsupguys.org (depression)
www.keltyeatingdisorders.ca (EDs)
www.crisiscentre.bc.ca (suicide)
Image: Kayt Hine/The Cascade