UFV partners with Vancouver Film School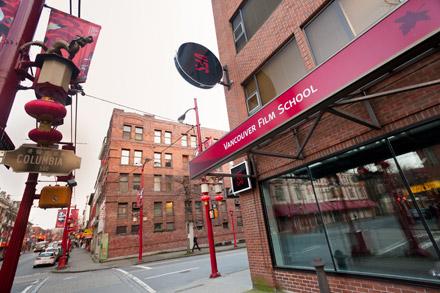 UFV and Vancouver Film School will be partnering to allow students to graduate with a VFS diploma, as well as a degree from UFV.
VFS students will be able to transfer to UFV with over 60 credits from their one-year diploma, allowing them to graduate from several UFV degree programs in as little as three years. The accelerated programs offered will include the Bachelor of Arts, the Bachelor of Fine Arts, the Bachelor of General Studies, and the Bachelor of Media Arts.
UFV students will also be able to apply for the VFS-UFV Acting Scholarship, which can be applied towards a reduction in tuition for a the VFS Acting for Film and Television program. One UFV student has already been awarded a scholarship.
"This partnership between UFV and VFS offers increased learning opportunities and pathways for students," said Alisa Webb, Associate Dean of Arts. "VFS graduates possess a significant skill set, knowledge base, and applied experience in entertainment and creative media. Further study at UFV provides the opportunity to develop new skills, and increase the breadth of their knowledge, all while working towards degree completion."
VFS offers 13 post-secondary programs, in a variety of disciplines including acting, film production, 3D and classical animation, and game design and programming.

With files from UFV Today.